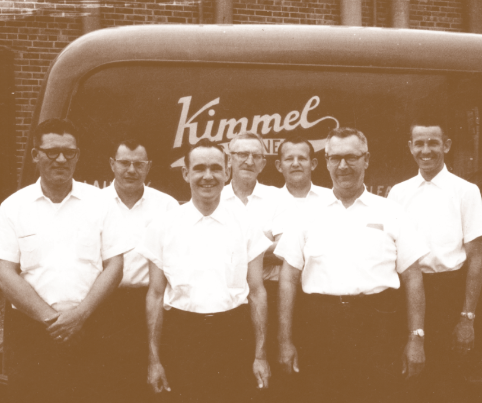 Personal Service. It's Our Identity
In 1931, Helen and Dale Kimmel started Kimmel Corporation, located in Upper Sandusky, Ohio. Its primary business consisted of wholesale dry cleaning, tailoring, and pressing. This personal service with attention to detail and quality continues to be the foundation our company is built upon over 90 years later! We are proud to be one of the few 4th generation led companies to be successful in our industry.
Through the years, our organization continues to evolve but has always kept the most important factor first in mind. The Customer. When you call us, we have dedicated reps who actually answer the phone to help direct who you need to speak with, not an automated answering service. Our team takes great pride in earning the trust of those who allow us to provide our services to them. It is our goal that we can enhance the lives of others allowing us to be not just a business partner, but an asset to their organization.
A Look At Kimmel Corporation Throughout The Years
Below are just a few of the many organizations that Kimmel Corp continues to support.
Coats for Christmas – A partnership with an area radio station to collect, clean, and distribute between 5,000-8,000 coats per year to individuals, families, and kids in need of warm winter wear.
High School Athletics, Academics, and Music.
Chamber of Commerce in Wyandot, Crawford, Richland, Marion, and Seneca Counties.